5 Top Italian Restaurants in Indianapolis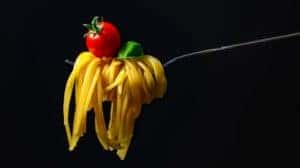 Indianapolis may be thousands of miles away from the Mediterranean coast, but the city hosts numerous great Italian restaurants. From centuries-old recipes and lip-smacking, delicious pizza with real ingredients to a mishmash of traditional and modern dishes, it's easy to find palate-pleasing dishes in Indy. Whether you are going on a first date, having a good time with friends on a Friday night, or spoiling yourself with the good stuff, there is a satisfying Old Country delicacy waiting for you somewhere in Indianapolis.
Mama Carolla's Old Italian
The best of Italian cooking is passed down across generations, and Mama Carolla's has some of the best secrets in its recipe books. This family-run restaurant offers authentic American-Italian dishes that leave you smacking your lips with delight. There is an impressive outdoor patio with Roman statues and fountains where you can relax and enjoy your meal. Check out the crab-stuffed mushroom appetizer and the house favorite called Mistro Mare, a combination of clams, scallops, shrimp, crab meat, squid, and vegetables.
If you are a lover of classic treats, there is so much on the menu with which to spoil yourself. The staff is friendly, and the food is exceptional.
Iozzo's Garden Of Italy
This place has a long history in Indianapolis. The restaurant was first opened in the 1920s by the great-grandfather of the current operators. Unfortunately, it closed shop in 1940 after some ugly incidents involving the mafia. In 2009, Iozzo's reopened for business at a new location and has been dishing out the same recipes of old to customers.
The new restaurant comes with a private garden and the menu includes favorites like the goat cheese appetizer, meatball martinis, pesto scallops, and barrel-aged Manhattans. Like their great-grandfather, the Iozzos continue the family tradition of serving patrons delicious dishes in a romantic atmosphere.
Iaria's Italian Restaurant
Since 1933, Iaria has been a popular outlet for mouth-watering dishes in Indy. From its beautiful and relaxing decor and retro neon lights to its favorite fresh and sweet tomato sauce, this restaurant keeps diners coming back for its culinary delights. Stepping into Iaria's takes you back in time with the black and white family photos adorning the walls and vinyl red booths where customers eat to their hearts' content. The menu is as rich as the history of the owners so you won't have any problem choosing a befitting meal.
Vito Provolone's
Famous for its Alfredo sauce and garlic bread, the family-run Vito Provolone has been serving customers since 1974 when it was called Pasquale's Pizza. Vito's offers everything from piping hot pizza and home-cooked meals to traditional spicy vodka sauce and more. If you want an authentic feel of an Italian diet without stepping out of Indy, Vito Provolone's offers an unforgettable dining experience.
Osteria Pronto
Osteria is relatively young in the food business but the outlet has won the hearts of many since its debut in 2011. This place is modern and has the feel of an upscale Italian restaurant. You should try out the Bolognese with fresh basil and shaved ricotta and the excellent gnocchi. The eatery has a warm ambiance and the food tastes extraordinary.
Image via Pixabay: https://pixabay.com/photos/spaghetti-pasta-noodles-italian-2931846/