4 Indy Restaurants to Try for Gluten-Free Food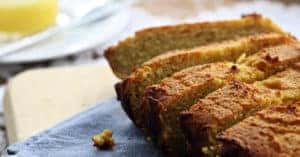 Being gluten intolerant makes dining at restaurants a challenge. A surprisingly high number of products contain gluten, which means you have to analyze menus carefully to make sure gluten isn't hiding in a basting sauce or salad dressing. Fortunately, restaurants are becoming more sensitive to the needs of gluten intolerant customers and many now offer gluten-free meals. Here are four Indy restaurants that serve tasty gluten-free meals.
Weber Grill Restaurant
This casual dining restaurant in downtown Indianapolis serves up some great grilled food cooked on Weber kettle grills. Their gluten-free menu includes mouthwatering grills like the bone-in smoked pork chop, BBQ baby back ribs, and hickory smoked BBQ beef brisket. If you like to wash down a barbecue meal with a frothy beer, the bar and wine menu is a mile long with a mind-boggling selection of cocktails, wine, beer, drafts, and single malt scotch. Inquire about their weekday drinks specials. On Thursdays, their signature 16-ounce Weber Backyard Brew sells for only $4.
Louie's Wine Dive
Louie's Wine Dive has two venues in Indianapolis, one in Massachusetts Avenue and Broad Ripple Avenue. Both have an inviting atmosphere, great food, an excellent selection of wines, cocktails, and craft beer that make this is a trendy spot in Indianapolis. Louie's Wine Dive has brunch, lunch, and dinner menus and most items on the menu are gluten-free or gluten-free modifiable. The sugared beignets with rum butter are heavenly. This is a wine bar, so make sure you sample their wide selection of wines.
Ezra's Enlightened Cafe
If you're looking for a healthy eatery in Indianapolis, head to Broad Ripple where you'll discover one of Indianapolis' gems. Small, bright, and colorful, you'll find your happy place right here at Ezra's Enlightened Cafe. This was Indiana's first dairy-free, gluten-free, and GMO-free cafe. The menu covers smoothies, salad bowls, raw ice cream, and delicious vegan and gluten-free cakes. Grab a veggie pizza slice made with a vegan nut crust or try the popular Buddha Bowl. Ezra's Enlightened Cafe is open Tuesdays through Fridays from 8 a.m. to 3 p.m. and Saturdays and Sundays from 10 a.m. to 3 p.m. The restaurant is closed on Mondays.
Harry and Izzy's
Harry and Izzy's introduced a gluten-free menu when one of the owners became aware of food intolerances after his son developed multiple food allergies. Their gluten-free menu includes thin crust pizza, prime steak burgers, filet mignon, and vanilla bean creme brulee. When visiting Harry and Izzy's, you must try their signature St. Elmo Shrimp Cocktail with horseradish sauce, arguably the best shrimp cocktail in Indianapolis. All gluten-free meals go through preparation in a dedicated area of the kitchen with dedicated utensils and cookware to avoid cross-contamination.
Living a gluten-free life isn't easy and gluten-free food can sometimes be tough to swallow. Fortunately, gluten-free foods are becoming tastier as recipes improve. Enjoying delicious gluten-free meals in Indianapolis is possible and these four restaurants will not disappoint. If you suffer from celiac disease, follow a few simple steps to make sure you dine safely and don't be afraid to question your server.
Image via Pixabay.com: https://pixabay.com/en/bread-gluten-free-homemade-1460402/