5 Top Tips for Beating Indianapolis Traffic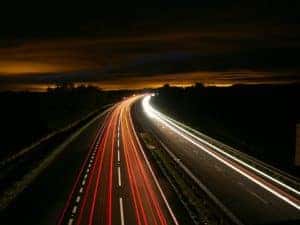 The cultural and economic epicenter of the Hoosier State, Indianapolis is home to 864,000 residents, making it the 15th largest city in the country. In most respects, being a city of this size brings entertainment, employment, and other benefits to the area, but it also brings traffic. Although Indianapolis traffic doesn't rival places such as Los Angeles or Chicago, it's still bad enough to warrant a fresh approach to the problem. To shave time off your commutes and maintain your sanity, follow these top tips for beating Indianapolis traffic.
Use Waze
If you drive the same commute every day, you probably have the same route mapped out. However, this isn't always the quickest way, even if it's fewer miles. Fortunately, there's Waze. Available for both Android and iOS phones, Waze is an up-to-date traffic information app that keeps you informed of possible traffic jams, speed traps, and other useful tidbits that can reduce your stress level and commute time.
You may also want to use its navigation app, which works much like other navigation systems, yet takes you on residential streets and lesser-known thoroughfares to avoid pileups and traffic jams.
Leave Earlier or Later
One of the most intriguing aspects of traffic jams is that they tend to happen at the same time every day, yet you can find the highway and other streets practically deserted just 10 to 45 minutes before or after rush hour. At least that's the case in Indianapolis. It doesn't have the four-hour rush like some bigger cities, and if you leave earlier or later you can avoid the traffic jam, or at least use your time more efficiently.
Listen to the Radio in the Morning
Whether you get ready for your day with a heavy dose of Metallica or Katy Perry, turn off your iPod and turn on the radio. Surprisingly, many Indianapolis radio shows play more music to accompany their morning show, or they forego the talk show altogether in favor of some tunes. Either way, these stations tend to send out traffic updates involving accidents, disabled vehicles, or other congestion so you can take a different route to your destination.
Use the Express Lanes
Unfortunately, Indianapolis doesn't have carpool lanes, also known as HOV lanes in other cities, but it does offer some relief from the traffic with express lanes. If you're traveling near the I-65/I-70 junction, merge into these lanes to avoid traffic that's headed towards local exits. Oftentimes, this can save you 10 to 15 minutes if you're headed in that direction.
Use Other Forms of Transportation
If you live close enough to work that you don't have to drive, take advantage of other transportation opportunities. While Indianapolis lacks a light rail system, the bus is timely and takes you to most of the important commercial, residential, and entertainment districts in the city. If that won't work, air up the tires on your bike and get pedaling.
Whether you're on I-70, I-65, I-465, I-69 or on city streets, don't let the traffic spoil your drive or your mood. Instead, use these tips and you're sure to have a smile on your face from Point A to Point B.
Overall, a few punctuation tweaks (mostly hyphens). Good  overview!
Added I-69 since it's also a major interstate in the area. Changed other city streets to on city streets since we previously were talking about interstates.
Image via Pixabay: https://pixabay.com/en/highway-traffic-light-motion-216090/