5 Unusual Ways to Spend a Day in Indianapolis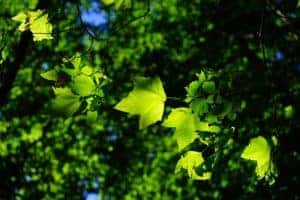 While you might be familiar with exceptional attractions in Indianapolis, Indiana, such as the Indianapolis Motor Speedway and Indianapolis Zoo, the city is also home to a variety of unique attractions. If you're looking for some of the best unusual things to do in Indianapolis, check out these top options.
Crown Hill Cemetery
In a city full of supposedly haunted places, Crown Hill Cemetery might just be the most haunted. It covers 555-acres, which makes it the third largest cemetery in the country. It's also the final resting place for over 200,000 people from all walks of life. As you stroll through the grounds, you'll see graves for Civil War soldiers, poet James Whitcomb Riley, President Benjamin Harrison, and Vice Presidents Thomas Marshall, Charles Fairbanks, and Thomas Hendricks. You'll even be able to see the grave of John Dillinger, infamous bank robber and "Public Enemy #1."
City Market Catacombs
Thousands of people walk along the bustling Market Street every day, yet few realize that just below their feet are miles of interconnected tunnels built over a hundred years ago. Although they're dubbed the City Market Catacombs, they don't hold any tombs. Instead, the limestone columns and brick archways and passages are all that remains of Tomlinson Hall, a building that burned down in the 1950s. They served as an easy and cool way to transport and store goods. Today you can take a tour of the beautiful structure and learn more about its history.
The Ruins
Holliday Park is a lovely city park with walking trails, a playground, and nature center. You wouldn't think the park has anything unusual about it, until you take a look at one of the sculptures in the park. Here you'll see three squatting figures that look like they're supporting a heavy weight. Although they're called The Ruins, they're not statues from an ancient city. Instead, they're preserved figures from a demolished New York City skyscraper.
Indianapolis Moon Tree
As you stroll along the front lawn of the Indiana Statehouse, you'll notice several commemorative plaques in front of trees and one tree has a story that stands out. The Indianapolis Moon Tree is a tall Sycamore tree that grew from a seed that was taken to the moon and back during the Apollo 14 lunar mission more than 30 years ago. It's one of only approximately 50 trees still alive from the original 500 seeds that made the trip and just one of four moon trees still alive in Indiana.
Indiana Medical History Museum
Located on the grounds of what was once the Central Indiana Hospital for the Insane, the Indiana Medical History Museum looks like a medical facility frozen in time. During your tour of the museum, you'll be able to see the beginnings of modern medicine in an amphitheater for medical students, autopsy room, photograph archives, and old hospital records.
When you're interested in doing something different in Indianapolis, be sure to take some time to check out these unique attractions around the city.
Image via Pixabay: https://pixabay.com/photos/sycamore-leaves-tree-green-bright-1469825/