6 Tips to Explore Indy's Cultural Districts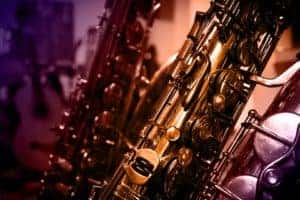 Indianapolis's cultural districts are famed around the globe due to the blending of various nationalities that allows visitors to catch a glimpse of life on the other side of the world. Although somewhat of a sensory overload, these districts draw in countless visitors who simply can't get enough. From artsy and trendy to classic and sophisticated, there is so much to experience. Discover what Indy's Cultural Districts have to offer.
Enjoy an Artsy Ambiance 
While the Fountain Square District has a distinctly artsy feel about it, it also offers a vast retail experience that ranges from home decor to fresh flowers. Artsy patrons flock to the eateries and coffee spots to boost their energy levels with organic and free-trade items while listening to the latest product of the Indy music scene. This is a deeply cultural experience for visitors, albeit a quirky one. 
Get Your Retail Therapy Game On
Retail therapy is what the Wholesale District is all about, and visitors have the pleasure of doing so in a carnival atmosphere. It's not uncommon to be welcomed by doormen in tuxedos in this part of town, which simply adds to the ambiance. From sprawling mall courts to bustling sidewalks, this is a serial shopper's dream.
Revel in Theater and Fanfare  
Don't be surprised to bump into a modern-day Marilyn Monroe or Charlie Chaplin along Mass Avenue, as this is where the performing arts congregate. While Mass Avenue has the distinctive 45-degree angle for photo opportunities, it also happens to house some of the best theaters and venues in Indianapolis. Those who walk the streets here can't help but feel free-spirited and light-hearted.
Relax to Soulful Jazzy Tunes 
There are few things as mesmerizing as African-American jazz artists at their peak, and Indiana Avenue is the ideal showcase for this great talent. Be prepared to be swept away by classical instruments, heartfelt dancing, and the waft of cigar smoke. While there's also a rich retail section, it's the jazz that brings everyone together.
Get Some Fresh Air 
The White River State Park part of town provides both indoor and outdoor fun, as long walks around the canal offer residents the opportunity to clear their heads and revel in spotting the odd dolphin from time to time. This area also happens to house the Indiana History Center and Eiteljorg Museum of American Indians and Western Art. Outdoor concerts and friendly games are held at the ballpark.
Paint the Town Red
Those who have been wondering where to wear that shimmering sequin ensemble they bought in the Wholesale District will have their opportunity at Broad Ripple Village. The graffiti and public art set the backdrop for a thriving community that has its work showcased in local galleries. A vibrant nightlife awaits as patrons tear themselves away from eclectic sidewalk cafes and restaurants. By day, coffee shops and boutiques provide some calm retail therapy after a night out on the town.
The various districts have a lot to offer, from incredible shopping sprees to a relaxing time feasting on delectable cuisine while listening to soulful live music.
Image via Pixabay.com: https://pixabay.com/en/saxophone-instrument-music-3397023/