A Glance at the 2019 Dodge Lineup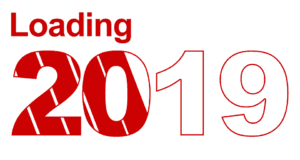 Dodge is one of the most popular auto manufacturers in the entire world, and every year car enthusiasts wait with breathless anticipation to see what this company has in store for the new model year. Here is a quick glance at the 2019 Dodge lineup that includes some of the manufacturer's best upcoming vehicles and their most exciting features.
2019 Charger
The Charger is perhaps the most iconic vehicle in Dodge's lineup, and this model has some big things in store for 2019. For instance, the base SXT trim level now comes in an all-wheel-drive version that makes sure you have superior traction at all times. A new Cold Weather package is also available for drivers that enjoy creature comforts such as heated seating and a heated steering wheel.
Some of the biggest changes to the 2019 Charger are on the ultrapowerful SRT Hellcat trim level. In particular, this trim comes equipped with a brand-new grille that offers a sleek appearance while also directing cool air into the engine compartment to keep the 6.2-liter HEMI engine performing at its optimal ratings of 650 pound-feet of torque and 707 horsepower.
2019 Challenger SRT Hellcat Redeye
For drivers who can never get enough performance, the most interesting vehicle in the latest Dodge lineup will absolutely be the 2019 Challenger SRT Hellcat Redeye. This vehicle is one of the most powerful Dodge has ever produced, and it offers a level of engine performance that you may find hard to believe.
While driving the Hellcat Redeye, you'll be powered by a supercharged 3.2-liter SRT Hellcat V-8 engine that offers ratings of 797 horsepower and 707 pound-feet of torque. A TorqueFlite eight-speed transmission is optional and will unlock this vehicle's full potential when equipped. You can choose this model in either a regular or widebody configuration, both of which offer aggressive styling that is hard to resist.
2019 Dodge Grand Caravan
If you're looking for a family vehicle, the top option in the 2019 Dodge lineup is the latest version of the Grand Caravan. Investing in this minivan means that your family will have access to world-class features and a consistently excellent driving experience.
For starters, the 2019 Grand Caravan offers both power and efficiency, thanks to a 3.6-liter V6 engine that produces 283 horsepower and offers Flex-Fuel technology so that you can save on fuel costs. The Grand Caravan also offers the most versatile interior in its class. Up to seven passengers can ride in this vehicle, and you'll also find 140 cubic feet of available storage space. The signature Stow N' Go system allows you to configure the interior of your vehicle to meet your exact needs.
The new Grand Caravan is also overflowing with safety and technology features that every family will appreciate. The Single DVD Entertainment System with wireless headphones guarantees that all your rear seat passengers will have their preferred entertainment and features such as electronic stability control and all-speed traction control can help you stay in command of your vehicle and avoid dangerous wrecks.
Every consumer can find their ideal vehicle in the 2019 Dodge lineup. Make sure to visit us to check out these models in person so that you can pick the automobile that fits you.
Image via Pixabay.com: https://pixabay.com/en/good-year-2019-greetings-3168067/