2019 Jeep Cherokee is the Ultimate Safe Driving Vehicle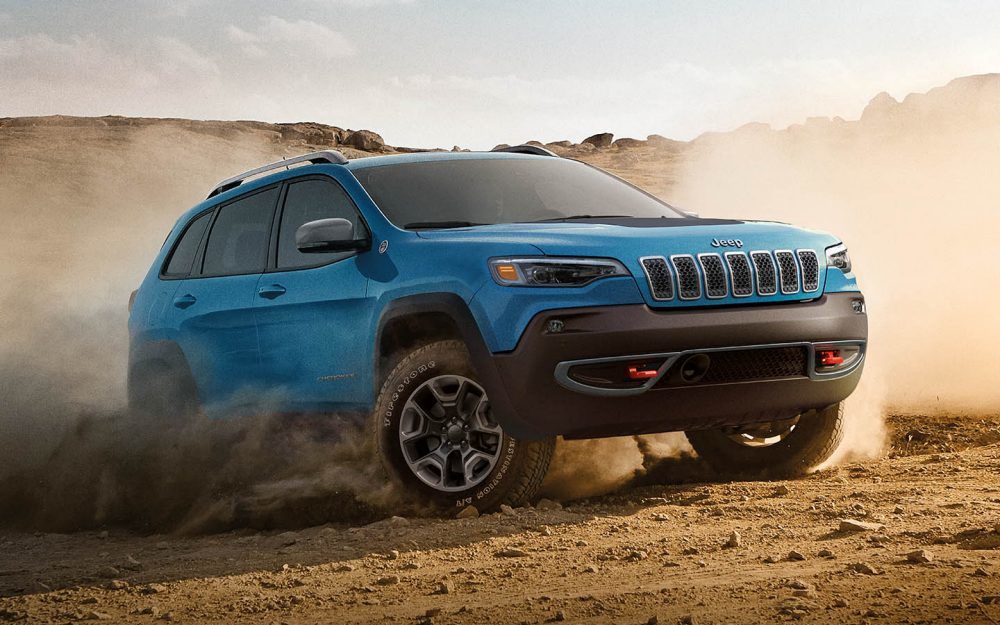 It should come as no surprise to you that the Jeep® Cherokee is a safe SUV. Now, the Insurance Institute of Highway Safety (IIHS) just confirmed that by recognizing the Jeep Cherokee as the top safety pick vehicle for 2019. Now that the Jeep Cherokee has earned a 2019 Top Safety Pick rating, it's time to examine what makes it so special. Let's look at some of the safety highlights.
Keeping You Protected in a Cherokee
Among the Jeep Cherokee top safety features that the IIHS pointed out is the Forward Collision Warning-Plus, Automatic Emergency Braking (AEB), LED projector headlamps and automatic high-beam control systems. This SUV further excelled during crash tests because of the heavy-duty steel construction combined with the distinct A-pillar and hinge-pillar designs.
Looking at the LED projector headlamps and automatic high-beam control, you can see how these systems work together seamlessly to provide maximum visibility. As a driver, you won't even need to adjust the low- or high-beams because the Cherokee makes those adjustments for you while scanning traffic conditions.
Forward Collision Warning-Plus helps to watch for potential accidents with the radars and cameras on the body. When a crash is imminent, the system attempts to warn you. If no action is taken, the Jeep Cherokee applies its brakes automatically. It's just one more way that your safety is protected.
You Deserve the Jeep® Cherokee
At Westgate Chrysler Jeep Dodge Ram, we care about the safety of your family. That's why we want you to check out the Jeep Cherokee inventory near Indianapolis, IN. You can test drive a Jeep Cherokee at Westgate Chrysler Jeep Dodge Ram today to see what makes this model so unique. With the available Jeep and our monthly specials,  you may also save money on this top family SUV. Visit us today and let's get you on the road in style.