Celebrate Summer at these Indy Events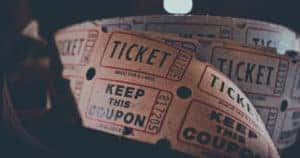 As we finally make our way out of the winter and into spring, the nicer weather will naturally have plenty of Indianapolis residents looking forward to summer. There's good reason for that, too, as during the summer the whole city comes alive with a huge range of events and activities to take part in.
If you're feeling a bit overwhelmed by all those choices, don't despair. We've put together a list of great things to do in Indianapolis this summer.
Catch a Movie at the Indianapolis Museum Of Art 
A key part of every summer here in Indianapolis, the Summer Nights Series gives locals a chance to catch some of their favorite movies where they belong: on the big screen. 
Every Friday night, and most Saturdays, you can bring the whole family down to the Museum of Art, which has rebranded itself as Newfields, to check out the shows — most of the films are family-friendly. While we're yet to hear exactly what the lineup will be this year, past showings have included everything from "Footloose" to "The Jungle Book," so there's sure to be something you'll love!
Tour Traders Point Creamery
Nothing says summer quite like ice cream, so what better way to celebrate the season than by taking a tour of one of Indianapolis' favorite ice cream makers? There are three tour options to choose from, all of which will give you a better appreciation of how this tasty treat is brought to life.
You can take a self-guided tour and see the cows in the pasture; take a private guided tour, where your guide will tell you all about how they make ice cream; or come to watch the cows being milked. Afterward, tuck into the freshest ice cream and milkshakes you've ever tasted — perfect for a hot summer's day!
Concerts on the Canal
With the warm weather, who wants to be cooped up inside? Not us — which is why we'll head downtown to Concerts on the Canal, held outside the Indiana History Center, to spend some hot summer nights with a cool beer (available for purchase), enjoying various types of music.
You can either reserve a table on the History Center's terrace for you and your friends (for a fee), or just turn up with a blanket and sit on the grass while you enjoy the music. There's also a great range of food on offer, so it's the perfect opportunity to enjoy some summer barbeque.
Zip Line Your Way Through the Treetops
If you're feeling adventurous, then why not take a zip-lining adventure, and see a whole new side of Indianapolis? For instance, if you head over to Go Ape at Eagle Creek Park on the northwest side of the city, you can make your way through five different levels of zip lines — you can decide for yourself how brave you're feeling!  Just be aware that kids have to be at least 10 years old and 4-foot-7 in height to take the zip lines.
These summer events in Indianapolis are suitable for all ages, so whether you want to take the whole family along, or just enjoy spending time with friends, give one of the above a try!
Image via Pixabay: https://pixabay.com/en/admission-coupon-admit-buy-2974645/