Conquer These 4 Indy Escape Rooms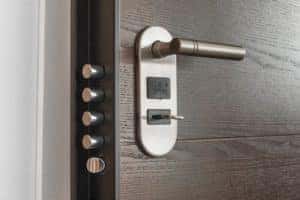 Westgate Chrysler Jeep Dodge is located just a few minutes from Indianapolis, where you can find a wide range of fun escape rooms. These indoor activities involve being locked into a room and solving various puzzles in order to escape. Here are some of the best options for channeling your inner Sherlock Holmes.
The Escape Room Indianapolis
Test your wits in some of the most elaborately themed escape rooms in town. The Escape Room Indianapolis has experiences designed for both beginners and experts. Some of their available rooms include the Art Gallery, the Bank Heist, the Jail Break, the KGB Interrogation, and the Contagion. There's even a room set in the future called Space: 2112. 
Successfully breaking out of one of these rooms will require a little ingenuity, some patience, and a lot of teamwork. Participation costs just $29 per person. The company also puts together mobile escape rooms for corporate events and retreats, which is a completely unique experience.
Breakout Games
Get your family and friends together for an evening of solving mysteries at Breakout Games. The escape rooms at Breakout Games follow unique storylines that take place over the course of a single hour, during which your team will have to solve puzzles and crack codes to escape.
Some of the rooms really escalate the sense of tension, such as the Runaway Train and Kidnapping experiences, while other rooms are heavy on atmosphere, like the Mystery Mansion puzzle. One of our favorite rooms involves the simulation of a hostage situation on an airplane, during which you have to escape your handcuffs, reroute the plane, and save the day.
Escape INDY
Save the world from a bloodborne pathogen or prevent a terrorist attack on the Bank of England. The escape rooms at Escape INDY have spared no expense in creating realistic, believable scenarios that are just as fun as they are convincing. One of the more fantastic missions involves working at a space agency to rescue a research vessel with a failing power supply. These storylines help to move the puzzles along and create a sense of urgency among the players. The different escape rooms range in price, but you can book your tickets online.
Twisted Room Escapes
This local escape room company prides itself on creative storylines and elaborate scenarios. You'll be thrilled with the variety on display here. Their escape rooms include Alice's White Rabbit Rescue, the Missing Maestro, the Cabin, the Submarine, and the Detective Agency. Make sure to search each room thoroughly, as the clues at Twisted Room Escapes are notoriously tricky to decipher. You can book one of their experiences on a private basis or choose to be paired with other players. The company also offers corporate events for up to 65 people at a time.
As escape rooms boom in popularity, Indianapolis seems poised to benefit from this surge. We recommend trying as many new rooms as possible, as it's always more fun to be confronted with an entirely unique set of puzzles each time.
Image via Pixabay.com: https://pixabay.com/en/door-accessibility-lock-doorway-1089560/