Eat Like a Local at These 4 Indy Institutions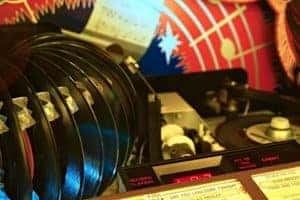 Indianapolis is a fantastic place to visit if you're looking to take a vacation and get away from your everyday life. With so much rich history and plenty of attractions to please any age, there's something for everybody in one of the greatest cities in the United States of America. Of course, when planning your trip, you'll need to decide where to grab some dinner every evening. Luckily for you, we've compiled a list of our four favorite Indy institutions that have served the city proudly for decades and withstood the test of time. Here's our rundown.
Rock-Cola Cafe
If you've ever wanted to take a time machine and revisit the 1950s, you have to check out Rock-Cola Cafe. Located on Brookville Road, this diner has been open for over 55 years serving breakfast and lunch that'll take you back to simpler times when sock-hops and doo-wop were all the rage. You'll find classic items like steak and eggs for breakfast and a variety of sandwiches for lunch. A favorite among regulars is the "Hawg Dog," served with a deep-friend Jumbo Dog, barbecued pork, and creamy coleslaw. Great food, great atmosphere, and great people round off the experience.
The Rathskeller
Serving Indianapolis ever since 1894, The Rathskeller is located in the historic 19th-century Athenaeum Building where you can experience the culture of an establishment serving authentic German cuisine for more than 120 years. On the menu, you'll find everything from filet mignon to traditional Jäegerschnitzel as well as fresh seafood, chicken, pork, and vegetarian options. You'll also find a healthy selection of fine wines, spirits, and draft beers that will make you feel like you stepped right into Germany. A casual pub-style atmosphere accommodates the experience that makes it totally worthwhile.
St. Elmo Steak House
Established in 1902, the St. Elmo Steak House serves up delicious entrees and fine wines in its classy and elegant atmosphere. Fresh cut steaks served with navy bean soup and a baked potato are some of the fabulous selections on the eatery's menu. You'll also find chicken dishes, pork entrees, seafood, and fresh salads that all pair exquisitely well with the superb selection of wine and cocktails on tap. This is surely a fabulous option if you're looking to have a classy night out on the town with a loved one or special friend.
Slippery Noodle Inn
If you're looking to enjoy a true piece of history in the city of Indianapolis, the Slippery Noodle Inn is the place for you. It's the oldest bar in the entire city, operating since 1849. It offers a great selection of drinks to enjoy while you eat great food and listen to live music. You'll find things like steaks, burgers, nachos, quesadillas, subs, bar snacks, wings, and full-fledged dinners on the menu that are all to die for. If you're looking to have fun during your trip, the Slippery Noodle Inn is the place to go.
With so much rich history and so many great places to grab a bite to eat, you'll have a great time enjoying everything Indianapolis has to offer. We hope you have an amazing time during your stay in the capital of Indiana!
Image via Pixabay.com: https://pixabay.com/en/music-box-records-swing-rockn-roll-1419792/