Sweet and Tasty: The Best Bakeries in Indianapolis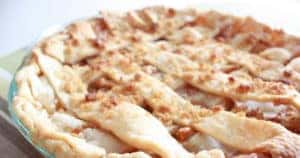 If you want to indulge your sweet tooth, there's no better choice than grabbing a fresh baked treat from a local bakery. Fortunately, if you live in or near Indianapolis, you can visit one of the many bakeries located in this city. Check out a few of these bakeries in Indianapolis when you're interested in eating some of the best baked goods possible.

The Cake Bake Shop
When most people think of baked goods, the first thing that comes to mind is a sweet, delicious cake, and if you want to sample some of the best cakes in Indianapolis, you should visit The Cake Bake Shop.
Atmosphere is what makes The Cake Bake Shop different from other bakeries in Indianapolis. Located in an idyllic cottage-style house, visiting this bakery feels like you're buying baked goods in the French countryside. This bakery offers seasonal cakes and pies and hosts an afternoon tea where you can relax while enjoying a tasty baked snack.

Circle City Sweets
While you're visiting the shops at the Indianapolis City Market and you get a craving for a baked treat, then stroll on over to Circle City Sweets.
Specializing in sugary desserts, Circle City Sweets is a great place to enjoy local baked goods, and they have been proudly serving the people of Indianapolis since 2007. Whatever type of baked sweet you want, you can probably find it at Circle City Sweets. Their menu features breakfast items such as Pain au Raisin and a selection of croissants, cakes, candies, and cookies. Circle City Sweets also offers savory breads such as beer bread, focaccia, and brioche.

Long's Bakery
Doughnuts are perhaps the most delicious baked goods in the world, and if you're in the mood for this snack, then the only spot you should visit in Indianapolis is Long's Bakery.
A family owned and operated bakery that has been open since 1955, Long's Bakery is focused on producing scratch-made baked goods that you won't be able to resist. In addition to their popular doughnuts, Long's also offers pastries, cookies, cakes and much more. To support a local business while chowing down on mouthwatering baked goods, you only need to spend some time at Long's Bakery.

Titus Bakery
Titus Bakery is another fantastic bakery that you should visit the next time you find yourself in Indianapolis. Opened originally in the 1950s, Titus Bakery has been family-owned for three generations, meaning they have a long history of outstanding service that you can trust.
Their most popular baked item is the Pershing, an irresistible doughnut that features maple icing and cinnamon on the inside. If you're looking for a cake, whether for a special occasion or a midnight snack, they offer great options such as Devil's Food, Blueberry, and Glazed. The menu at Titus Bakery also features fantastic cookies, muffins, and cakes. Visit this bakery one time, and you'll return again and again until you've sampled all of their world-class goods.
Whether you're a resident of Indianapolis or simply passing through this city, visit these excellent bakeries for the best baked goods around.

https://www.flickr.com/photos/shicksdesign/3962366448/sizes/l
Image via Flickr by slynndesign