Top Indy Places Every Family Should Visit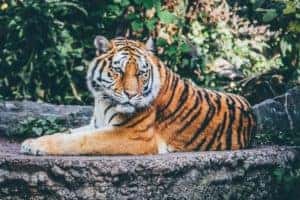 Indianapolis is a thriving metropolis with plenty of hot spots for families looking to find interesting ways to spend the day. From exotic animal enclosures and captivating gardens to exciting adventure parks, all ages are sure to find something to enjoy in the city. Here are four of the best places in Indy that are attractive to kids and adults alike.
Indianapolis Zoo
One of the most popular points of interest in the area is the Indianapolis Zoo. This massive facility is home to unique wildlife habitats, an endangered species carousel, themed gardens, children's play areas, and a nature center where families can interact with local wildlife and learn about their habitats.
The different ecosystems you can tour include Deserts, Forests, Flights of Fancy, and Plains. You'll see roaming wildlife like African elephants, brown bears, flamingos, meerkats, and red pandas, and many others. Meanwhile, Oceans supports the largest shark touch pool in the U.S. and the St. Vincent Dolphin Pavilion — home to the only underwater dolphin viewing dome in existence.
Greatimes Family Fun Park
Comprising 5 acres of attractions, Greatimes Family Fun Park doesn't fail to keep everyone on their toes. Head indoors for a 22,000-square-foot children's playing area with crawling tubes, criss-cross climbing stations, observation decks, sky wheels, and slides. You'll also find a multi-level game room with more than a hundred arcade and play-to-win games.
The outdoor attractions are just as inviting and include three go-kart tracks, pool bumper boats with water guns, and two themed miniature golf courses sporting 18 holes apiece. Be sure to take advantage of weekly discounts and special deals, and make birthdays the best with private lock-ins that are perfect for families.
Garfield Park Conservatory and Sunken Garden
First designed in 1916 and rebuilt in 1955, the Garfield Park Conservatory and Sunken Garden has been captivating visitors for more than a century. The art-deco architecture surrounds a massive conservatory dotted with various tropical plants, including banana trees, ferns, orchids, and palms. It also lends itself to unique flower and plant shows, as well as poinsettia displays in the winter.
You'll find a Sunken Garden as well, lined with brick pathways, colorful flower beds, concrete bowls and urns, and three lighted fountains. You can also take a guided or self-guided tour of the grounds, enroll in a photography workshop, or stop by for special events and programs, including arts and crafts, children's storytelling, and gnome and fairy house building for kids and adults.
Zip City
Ready for an adrenaline rush? Zip City features the world's only indoor zip line park, which boasts a speed of 20 mph, a length of 275 feet and height surpassing three stories, and the ability to zip 200 riders per hour with the help of a sturdy galvanized cable and self-regulating magnetic braking system.
The facility also houses attractions like a laser tag course, trampoline park, jousting pit, indoor sports fields, and a 30-foot-tall rock climbing wall. And if you're in need of a break, visit the sports bar for refreshing drinks, 65-inch flat-screen TVs, plush couches, and arcade games.
Don't settle for a boring trip to Indy. These top attractions have just what you need to make the most of your family outing.
Image Via: Pixabay: https://pixabay.com/en/animal-tiger-big-cat-safari-1868911/