5 Romantic Places to Go In Indiana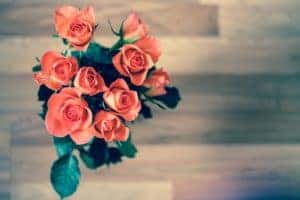 If you're looking for somewhere romantic to go to in Indiana, you're in luck. From casinos to wineries, there are plenty of ways to enjoy a romantic day out in Indiana. Here are just five destinations to consider.
Horseshoe Southern Indiana Casino and Hotel
While you might not think of a casino as a romantic getaway, the Horseshoe Southern Indiana Casino and Hotel is the perfect place to escape to for the weekend for couples who like to share the excitement of gambling.  It's just outside Elizabeth, right across from the Ohio River from Louisville, and has comfortable, spacious rooms to enjoy.
Check into the hotel and relax for a bit before getting ready to try your luck. The casino has over 2,000 slot machines to play for those who are casual gamblers. A hundred gaming tables are also in the casino for more serious gamblers. The highlight of the Horseshoe is its docked riverboat, which at four stories is the largest riverboat in North America.
Step into luxury together with massages at Indulge — The Spa at Horseshoe, and check out the restaurants for both fine dining and casual fare. Preview the evening's entertainment options to find something you'll both connect with.
Turtle Run Winery
Nothing says romance like wine, which is why you'll want to stop at Turtle Run Winery in Corydon. Named for all the turtles on the property, the winery has over 15 acres of vineyards to walk through. When you're done enjoying the outdoor stroll, go inside to taste a selection of 30 different wines. For a more intimate experience, join a wine tour presented by the winemaker and owner. He'll let you know about the history of the wine and winemaking.
Charley Creek Inn
When looking for a luxury hotel to stay at, pay a visit to the Charley Creek Inn in Wabash. You'll love the historic feel you get while staying at this accommodation, which was built in the 1920s. In 2011, it won the Cook Cup, the most prestigious award you can win for historic preservation. The inn has only 30 rooms, so you'll never feel like it's too crowded.
The inn has its own restaurant, as well as a wine and cheese shop, lounge, and ice cream and candy shop. The romance package includes chocolate-covered strawberries, breakfast for two, a wine tasting and cheese board, and a bottle of sparkling wine.
Mary Rose Herb Farm and Retreat
At the Mary Rose Herb Farm and Retreat in Bristow, you'll combine adventure and romance. This farm has two yurts, which have air conditioning and central heating. Each also has a microwave and refrigerator inside and a fire ring, charcoal grill, and outdoor shower outside. You can expect such meals as vegetarian quesadillas, Amish popcorn, and Italian pasta. When you're done eating dinner, relax in one of the Japanese soaking tubs.
Serenity Springs
Located in Michigan City, Serenity Springs offers a group of secluded log cabins. With over 85 acres to explore, you and your love will be away from others and feel truly relaxed. Each cabin has a TV, fireplace, and whirlpool, so you'll have many ways to spend your time.
You'll love all the different romantic date ideas in Indiana. Whether you want a romantic weekend away in the woods or in a fast-paced casino environment, you'll have no problem finding something fun to do.
Image via Pixabay: https://pixabay.com/photos/roses-flowers-bouquet-love-nature-690085/