Where to Ring in New Year's 2019 in Indianapolis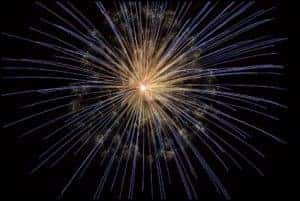 If you're looking for a fun event where you can ring in the New Year in Indianapolis, you're in luck. This capital city hosts a number of things to do on Dec. 31, whether you're interested in dancing the night away or enjoying a calm evening with cocktails.
Family New Year's Eve
The Indiana State Museum hosts an annual New Year's Eve celebration designed for the younger members of your family. From 6 to 9 p.m., families can take part in the alcohol-free celebration, which includes hands-on activities and crafts, shows put on by local magicians, music for dancing, and face painting. Instead of keeping your kids up late to see the ball drop, you can bring them to the Family New Year's Eve for a balloon drop at 8 p.m.
Admission to the event is $15 for nonmuseum members and $9 for members. Children ages four and under can get in for free. The museum does recommend that you make a reservation if you're interested in attending, as this event is very popular among families in the area and will sell out.
New Year's Eve Bash
If you're looking for something to do on New Year's Eve that's for adults only, enjoy the New Year's Eve Bash at Hyatt Regency Indianapolis. During this action-packed evening, you can listen to live musical performances that take place on two stages throughout the night. Other activities include fantasy casino games, late-night food options up for grabs, and a cash bar. The musical lineup includes Pyramid of Enlightenment Palm Readers, The Flying Toasters, DJ Brian Jackson, My Yellow Rickshaw, Corey Cox, and Mixtape.
At midnight, a massive balloon drop will take place in the 22-story atrium lobby of the hotel, showcasing more than 15,000 balloons. You can reserve a ticket with a package, with options like deluxe overnight accommodations, access to the buffet dinner, or a four-course meal at The Eagle's Nest, the hotel's premier dining spot.
Countdown to Noon
Another option if you're spending New Year's Eve with your children is Countdown to Noon at the Children's Museum Indianapolis. Join in a grand countdown at noon or 1 p.m. on Dec. 31, complete with a confetti grand finale and plenty of noisemakers. The museum will have festive favors available, along with a performance of "The Snow Queen" in Lilly Theater, music from Zak Morgan, a Grammy-nominated children's musician and songwriter, and activities for all ages.
Your kids will also love creating paper time capsules to remember the events of 2018 as they have fun ringing in 2019. In addition to the special themed events, children can also play on the other exhibits that are open throughout the museum. These include interactive displays, such as the Dinosphere, a replica of the International Space Station, and more than 3,200 pieces of blown glass stretching over five stories of the museum.
Check out these fun happenings for New Year's Eve this year in Indianapolis. Each offers a unique atmosphere and plenty of fun activities for attendees of all ages, so ring in the New Year with your fellow Indy residents this year.
Image via Pixabay: https://pixabay.com/en/fireworks-pyrotechnics-102971/